News
EXCLUSIVE INTERVIEW:
TADHG BEIRNE
26th May 2017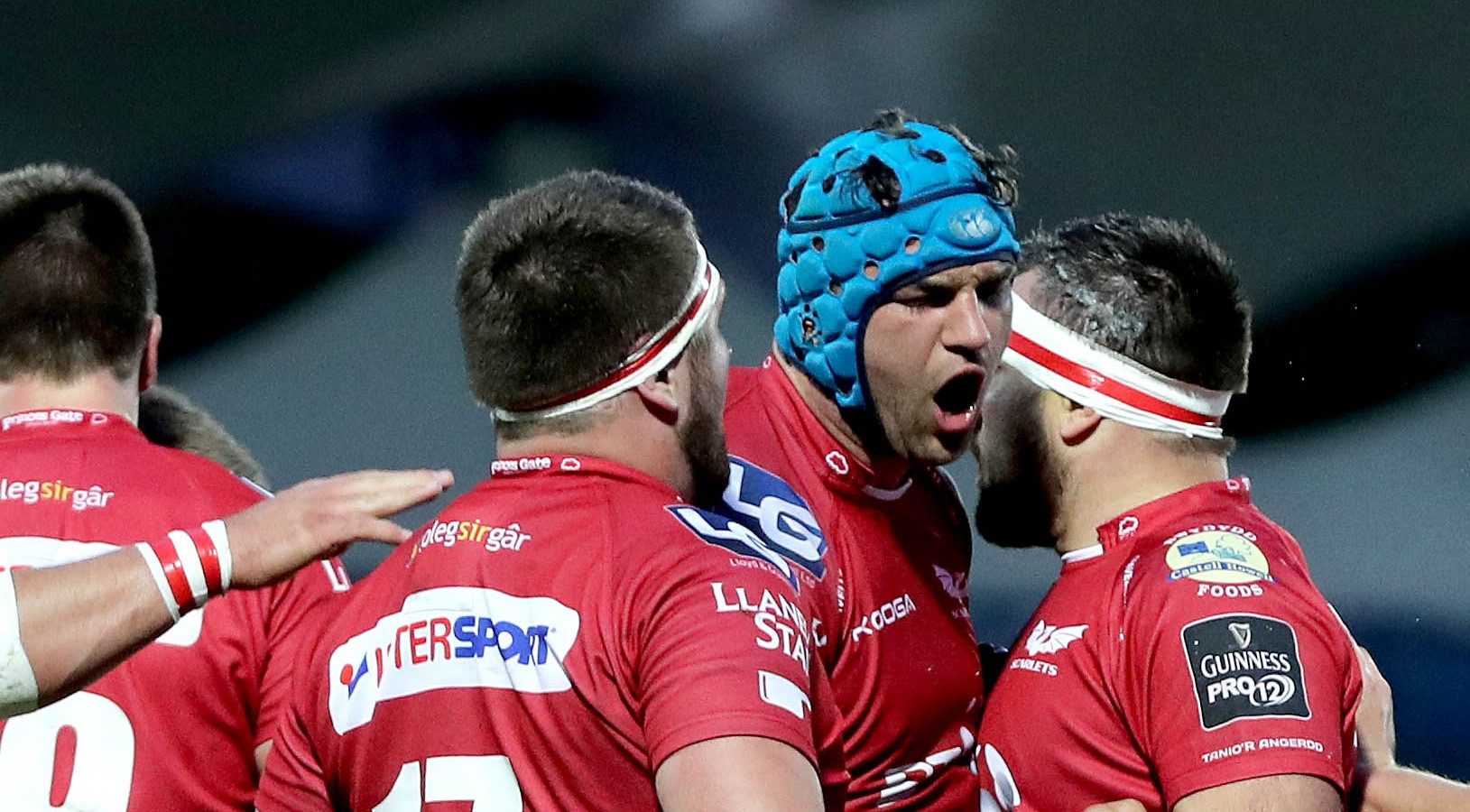 BEIRNING A NEW PATH THROUGH RUGBY
Casting our eyes over Tadhg Beirne last week was like watching a dormant volcano. By his own admission, the Kildare man was destined for the rugby scrapheap following a catalogue of injuries at Leinster. Then, almost without warning, he pours out lava, fire and brimstone, leaving his former club feeling… well, a bit scarlet…
"Of course, I wanted to prove a point, but it wasn't the main thing that I thought about," Beirne says as he takes a break from preparations ahead of Saturday's Pro12 Final. "I really enjoyed my time at Leinster – if given the choice, I probably would have stayed there. Unfortunately, injuries told in the end and so leaving for Wales was probably a blessing in disguise. I needed a fresh start away from my comfort zone and the chance to shake off the perceptions."
Whatever about shaking perceptions, Beirne firmly shook several blue jerseys last week ("I met my good mates Luke McGrath and Dan Leavy at the bottom of a few rucks alright!"). Indeed, last Friday no Irishman was as prominent in the RDS as the Scarlets man. Yet nobody in the Dublin crowd who might have been encountered Beirne in his previous life would have begrudged him of his moment of glory. For years Beirne toiled away, juggling injuries, studies and pizza deliveries. Opportunities to exhibit his wares at the RDS were few and far between.
"I have had some dark times in my career," Beirne reflects. "Throughout my stint in the Academy at Leinster I always seemed to be injured. I'd target a return date, go through tedious rehab and then break down again. It was a vicious cycle and I couldn't see an end to it. When I did make it back, time was running out on my contract but the likes of Ross Molony and Gavin Thornbury [now at Connacht] had jumped me in the queue. Three games later I was injured again anyway. Naturally it got to a stage where I feared for my career."
Once a soccer fanatic, such a profession wasn't in Beirne's sights until he found himself in an all-conquering Clongowes Wood College side in 2010. "I didn't have a clue what I was doing at rugby until I was about 15 really," he recalls. But from the U13D side in school to the Junior World Championships in 2012 alongside the likes of Kieran Marmion, Niall Scannell, Tadhg Furlong, Iain Henderson and Jack Conan, through to AIL success with Lansdowne in 2013, Beirne was blazing an unexpected trail through the system. Then, suddenly, he faced an entirely different trajectory.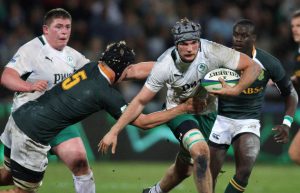 "I had faced challenges before; I mean I've had to chase down Iain Prendiville in the fitness tests at school (and he was not the sort of fella you'd want your coaches to see you behind) because of anaemia! Then when we went to college I always battled with the temptation to go to town with the lads when I should be hitting my bed. I even reversed my car into a wall on my first day working with Base Pizza and in the first week I got a flat tyre on my delivery run! Nothing was going right! But seriously, I had enjoyed a decent start to my career and to face into these new challenges was difficult. They had me thinking about packing it all in. I had to assess my whole direction."
At just 23 years of age, Beirne found himself at a crossroads. Having arrived at the end of his contract at Leinster, the realisation began to dawn that his rugby life may be over. Despite a short-term offer from the English Championship, pragmatism prevailed and he enrolled in a MSC in Real Estate at DIT to follow up on his Degree in Business from DCU.
"I don't think Irish lads realise how lucky they have it with Rugby Players Ireland at their doorstep. Because I came so close to finishing, I could see at first-hand what services the association offers and its importance. Sometimes I didn't think I needed help, but no matter what, the association would nudge me in the right path, link me in with people, provide advice and work on my behalf. I got that part of my life in order so that it didn't become another worry on top of everything else. From what I have seen, Ireland leads the way in that respect."
Having come through the boarding school system, Beirne was equipped with some tools that would become vital during this period. He was independent, resilient and hard-working but he was also bold enough to go knocking on Leo Cullen's door following the expiration of his Academy deal. With the World Cup imminent, Cullen needed resourcing and offered him an initial trial which was duly extended, but as the 2015/2016 season drew to a close the likes of Devin Toner, Mike McCarthy, Hayden Triggs, Ross Molony and the soon-to-arrive Ian Nagle all cluttered his route to the second-row berth. With no firm offers coming his way from within Ireland, Beirne was left with little option other than to move elsewhere if he was to continue his professional career.
"Don't get me wrong, I'm glad I had that additional year at Leinster. It put me in the shop window from where the Scarlets picked me up. But I have to say, after the initial excitement I became quite anxious about the move. I was loved my time at Leinster and it was hard to close that door. I was even thinking it could be a bit of a disaster at the Scarlets when I heard that Rynier Bernardo was joining from the Ospreys. On top of this I had a dodgy start with more injuries and I had to play my rugby with one of the semi-professional sides. But back in November we faced Leinster. One of the lads had to pull out, so on the back of some decent performances and the fact that it was Leinster, they felt I should be rewarded with some game time. I got twenty minutes and I haven't looked back really."
With over 20 appearances for the Scarlets in the following six months, Beirne has established himself as one of the top performers in the Pro12, in addition to some domineering performances in the Champions Cup. His progress was such that when Joe Schmidt set about naming his touring squad in the lead-up to the semi-final, Beirne's international credentials were bandied about. However, he feels that he is some way off the pace.
"I don't think I am good enough yet and I need to continue my development. When you see the calibre of guys who aren't travelling on tour, lads like Ross and Ultan Dillane, you get an idea of what the standard is like. I can only test myself at that level if I get the chance to return home. But I've another year left with the Scarlets so international rugby isn't on my mind and it's not something I'll be thinking about anytime soon. It's all about Scarlets now."
For years Beirne did all he could just so he could take to the field with his Leinster colleagues. On plenty of occasions, the most he might see of them was when he was delivering a pizza to their doorstep. But after all that time, Beirne was finally able to deliver something a little more significant last week. "Everything clicked in the RDS. We were on song. It got to a stage that even with 14 men we knew that we couldn't be beaten. But that's in the past now. Munster will be an enormous test for us but we have been written off before… I for one knows what that feels like."
Given his impact it seems inevitable that Beirne will one day find his way back to these shores, but for now we can only hope that the Munster men can find a way to stop him…
Richard McElwee
Back to News
Latest Posts