News
Dr Ella McCabe
10th April 2017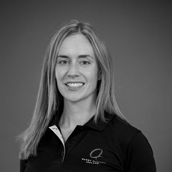 Dr Ella McCabe is the Player Development Manager for Leinster. She joined Rugby Players Ireland in November 2016. Ella holds a BA Hons, MSc and Doctorate in Clinical Psychology from Trinity College Dublin and has been involved in the assessment, formulation, design and implementation of wellbeing interventions within sports, health, mental health, social care, forensic and brain injury populations. Ella is a Dublin native who has worked and studied in eight different countries, most recently for the NHS in London where she also provided support to Watford Ladies WSL Football Club.
As Leinster Player Development Manager Ella provides one to one support to players around the Player Development Programme's five pillars of player wellbeing, career advice and guidance, education, training and skills, social engagement and financial management. She facilitates workshops in these areas, liaises with businesses and non-profits to develop mentoring and community engagement opportunities and provides transition support to players.
Ella is also a PSI registered Senior Clinical Psychologist and is Head of the Player Wellbeing Programme at Rugby Players Ireland. She is involved in the development of a nationwide network of mental health professionals and in delivering confidential tailored interventions to players in need of support. She creates and sources mental health workshops for elite athletes. Ella is the Clinical Advisor of a Trinity College Dublin study of brain health and wellness in retired professional athletes.
Back to News
Latest Posts